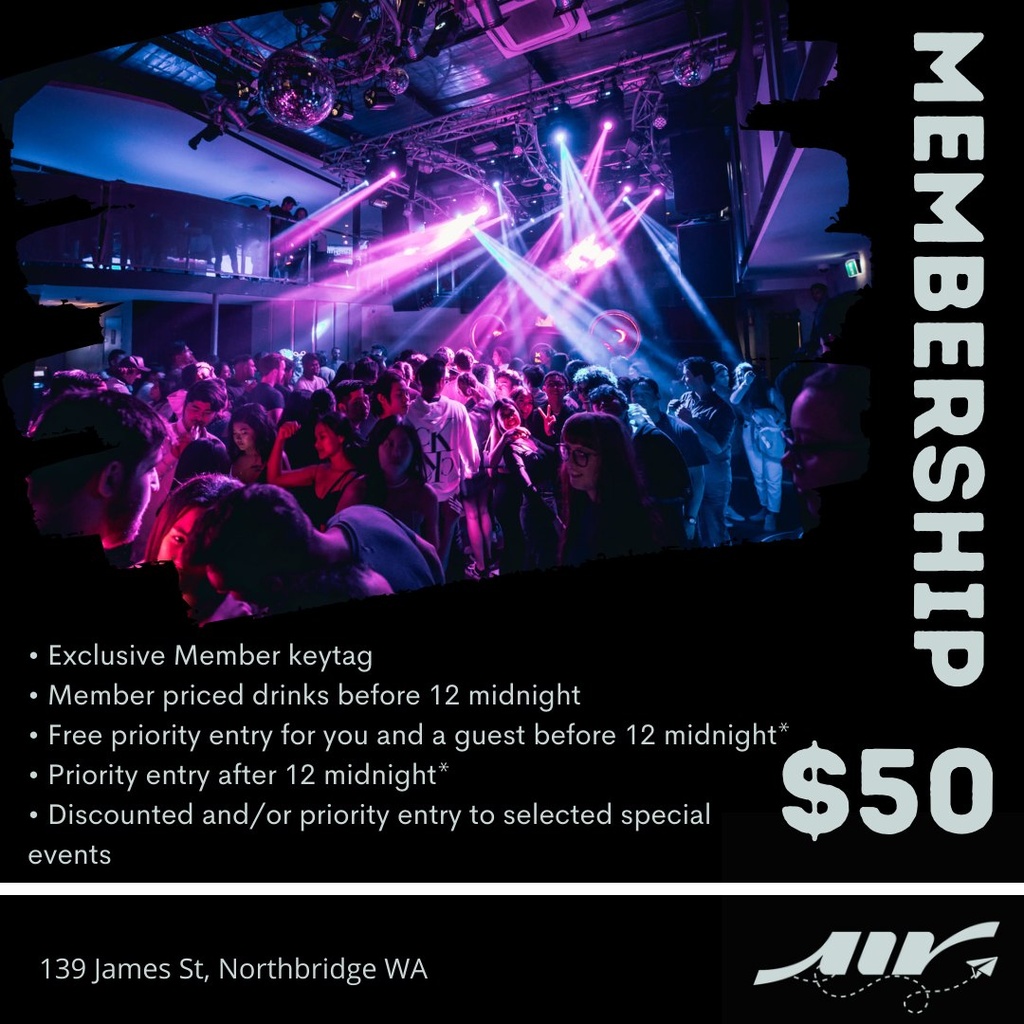 Air Membership $50
Individually numbered member keytag
Discounted drinks before 12 midnight
Free priority entry for you and a guest before 12 midnight*
Priority entry after 12 midnight
Discounted and/or priority entry to selected special events



Terms and Conditions
- Membership keytags will be available to collect from Air Nightclub, you must sign up before midday Friday for our office team to get prepare your tag. If you sign up after midday Friday you will have to wait until the following weekend to collect.

- Tags can only be picked up by the person who has signed up. They will not be posted

- Keytags must be collected within 2 weeks of signing up.
Memberships cost $50, your 18+ ID must been sighted and match your name used in this sale.

- All memberships are valid for one year from launch date. Members will be given the opportunity to renew their membership for free for subsequent years.
Memberships and associated keytags are not transferrable and not refundable.